Saturnhead, California
---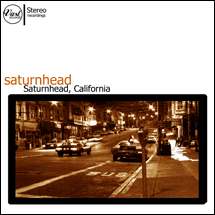 Released:
Released April 6th, 1999 CD/LP
Darling Music/Vast Records

Tracks:
Love...
The Front Room
French Day Life
Harder, Faster, More
A Fine Reflective Stand
The Day Kids
San Fransisco Suites
What About Love?
Back on the Case
Main Street Science Fair
Texas Size
Holiday
Polynesian Princess
Underground
The Red King is Gone
Killer
A Secret Railroad
N.Y. Philosophy
Dear(mono)
...it's love
Thinking Bout'


Performed by:
Terry Miles
With: Kevin Cooper playin' Bass, acoustic, and Singing BG's, plus James Arner playing hot guitar, keys, E bow, and Greg MacDonald singing some bg's and hitting a piano, etc... will upload a track by track detailed list of instrumentation for all the tracks upon the release! Stay tuned!
Recorded at...
The Practice place, and Terry's front room...further enhanced at The Hive Recording studio, and Utopia Parkway
About...
Saturnhead, California was a huge undertaking, because Terry Bought an 8 track recorder and the band went 'mid-fi'...a journal was kept of the entire event, you can read all about it Here The album isn't finished as this is being typed, so...more info as it becomes available...
---
Content © 1998/1999 Darling Music